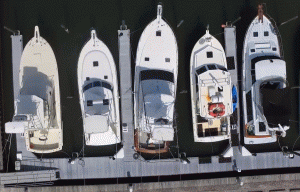 Floating Docks
Long Bay Pointe Marina was thoughtfully designed to make your boating experience fun and hassle free. We selected the best in floating docks, utilizing the highest quality materials available for the construction of our decks. While more expensive to install than conventional fixed piers, floating docks are recognized for being a boaters' first choice for comfort, safety and convenience.
With floating docks your boat is always where you want it to be. No more jumping down or climbing up – your boat will always sit comfortably next to the dock.
Our full – length fingers make your boat easily accessible for detailing, provisioning and offloading.
We also give the boater clear and navigable fairways. No need to bump or dodge other boats to enter or exit your slip.
Power
State – of – the – art power pedestals are adjacent to each slip. Power, plenty of it, and water are consolidated into one attractive pedestal. Accessing what you need conveniently and easy. Your slip area will be clear of clutter from multiple lines and hoses.
Parking
Slips are in close proximity of ample parking. You are never a long walk from your boat for a fast getaway.